This is a Sponsored post written by me on behalf of
Bulbs. Dig, Drop, Done.
for
SocialSpark
. All opinions are 100% mine.
There are so many bulbs to look at and choose from. Bulbs come in a variety of shapes and colors. My favorite bulbs are Tulips, Daffodils and Ranunculus. I plant these bulbs in my front and backyard. Some bulbs I have in the ground and others in flower pots. It is funny though, every spring o summer, I get a surprise when my flowers begin showing their colorful faces in the sun. When my lovely bulbs begin showing their faces, I clip some flowers and bring some indoors to brighten my home. Bulbs are one amazing flower. They are like little packages waiting to be opened and shine their colorful faces where ever they have been planted.
The best thing about growing bulbs is planting them. If you have
Curbside Chaos
, then all you have to do is dig, drop and you are done. That is how simple it is to grow your own bulb garden. When you grow bulbs in your front yard, going up to your door walkway, wow, your front yard will look brighter and more inviting to your family,friends and guests.
Have you ever been to the DigDropDone website? If not, you should. There is so much to learn about planting and growing any variety of bulbs. When I visited this website, I clicked on the Bulbs 101 page and learned that bulbs are a natural product and are a self contained flower factory. When I clicked on the Dig Deeper page, I learned that bulbs and corms are not the same. These two self contained flowers may look the same, but they are a bit different in that the bulb store their food in their scales, while corms store their food in the basal plate. This information is important to know, but there is a lot more information you need to know about bulbs.
When I visited the DigDropDone website, I was greeted by the three bulb ladies: Marcy, The Super Mom, Juliana, The Fashonista and Evelyn, The Empty Nester. When you read all their bios, who are you most alike? I am more like Marcy because we both have twins, although, she is a Super Mom and I am trying to be one. Speaking of trying, I do not know about you, but gardening, as hard as I try, is not my thing. That is the funny thing about planting bulbs, you do not have to be a seasoned "bulb" planter at all. Just Dig, Drop and Done. Three easy steps in two shakes of a lamb's tail!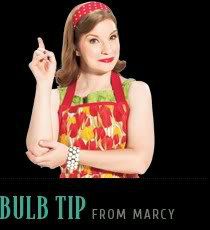 If you like contests, and who does not like a contest, there is a "Dig, Drop, Done!" contest going on right now. This contest is giving away $5,000 for a landscape makeover. This contest is an effort to excite women about the pure beauty of seeing flowers come from a bulb they simply dropped into the ground. To enter the contest, all you have to do is
visit www.digdropdone.com to learn more
and submit a photo of you yard. The lucky winner will not only receive a $5,000 landscape makeover, they will get a visit from Taniya Nayak(@TaniyaNayak on Twitter). With your visit from Taniya, she will give you tips on the best way to update your yard!
Every time you share about "Dig, Drop, Done" on Twitter, $1.00 will be donated to Rebuilding Together. This is the nation's leading nonprofit organization working to preserve affordable home ownership and revitalize neighborhoods.
When you are visiting
Curbside Chaos
make sure to check out the Garden Guru. This is the best place to see what type of bulbs you can grow in your part of the country. All you have to do is pick your country, where you live within your country, type of bulbs you want to plant and check out the planting guide which lets you know how to plant your bulbs.